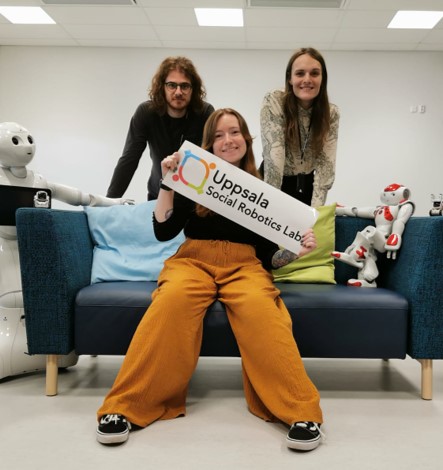 Katie Winkle
About Me
At heart, I'm a problem solver. I originally studied engineering (MEng Mechanical Engeering, University of Bristol 2015) and I still consider myself an engineer first and foremost, only now I use tools from design, computer science, psychology and the social sciences to tackle both societal and technical challenges relating to human-machine interaction.
Since June 2022 I'm an assistant professor (biträdande universitetslektor) in Social Robotics at the Department of Information Technology, Uppsala University, Sweden. Myself and my team are working on topics broadly relating to trustworthy human-robot interaction at the Uppsala Social Robotics Lab.
Before starting at Uppsala I held a Digital Futures Postdoctoral Research Fellowship at KTH Royal Insitute of Technology, working with Iolanda Leite at the Division of Robotics, Perception and Learning. I completed my PhD at the FARSCOPE centre for doctoral training at the Bristol Robotics Laboratory. You can read my thesis "Expert-Informed Design and Automation of Persuasive, Socially Assistive Robots" here.
Contact information can be found on my Uppsala University profile.